Same Day Crowns
Get Dental Crowns In One Visit
A dental crown is a restorative cap which is specially designed to encircle a dental implant or a broken tooth. Dr. Couzens has a dental lab inside the office to create a dental crown so you can leave with a beautiful smile the same day you came in.
​​​​​​​
Crowns can be made from a variety of materials including: zirconia, ceramic, and porcelain. Your dentist will help you to select a material that is best for your lifestyle and is compatible with your oral health requirements.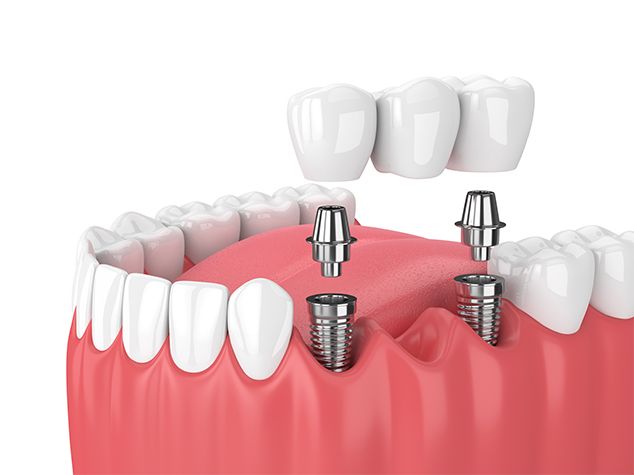 Just a few reasons your dentist may recommend a crown include:
To protect a weak tooth from breaking or to hold together parts of a cracked tooth
To restore an already broken tooth or a tooth with severe wear.
To cover misshapen or discolored teeth
To cover a dental implant
For cosmetic modification
Dr. Couzens offers dental implant procedures in Danville, KY. To schedule an appointment, please fill out the form below or call our office at (859) 209-6428.
Office Hours:
Monday 8:00am – 1:00pm and 2:00pm – 6:00pm
Tuesday 8:00am – 1:00pm and 2:00pm – 6:00pm
Wednesday 8:00am - 1:00pm and 2:00pm - 5:00pm
Thursday 8:00am – 1:00pm
Friday 8:00am – 2:00pm